DONNER SUMMIT — GATEWAY TO THE SIERRA
Donner Summit and Donner Pass, just a minute or two from I-80, feels quaintly removed from the hustle of everyday life. There are small general stores, knick-knack and curio shops, motels and cabins, pleasant cafes and restaurants, public piers, hiking and biking trails, endless views, fishing guides, sandy beaches, and an amazing selections of slopes that lure boarders and skiers alike. The amphitheater of granite at the west end of the lake is lined with rock climbing routes that are among the world's most famous.
Donner Summit is merely a few minutes from downtown Truckee and only another 20 minutes from the shores of Lake Tahoe.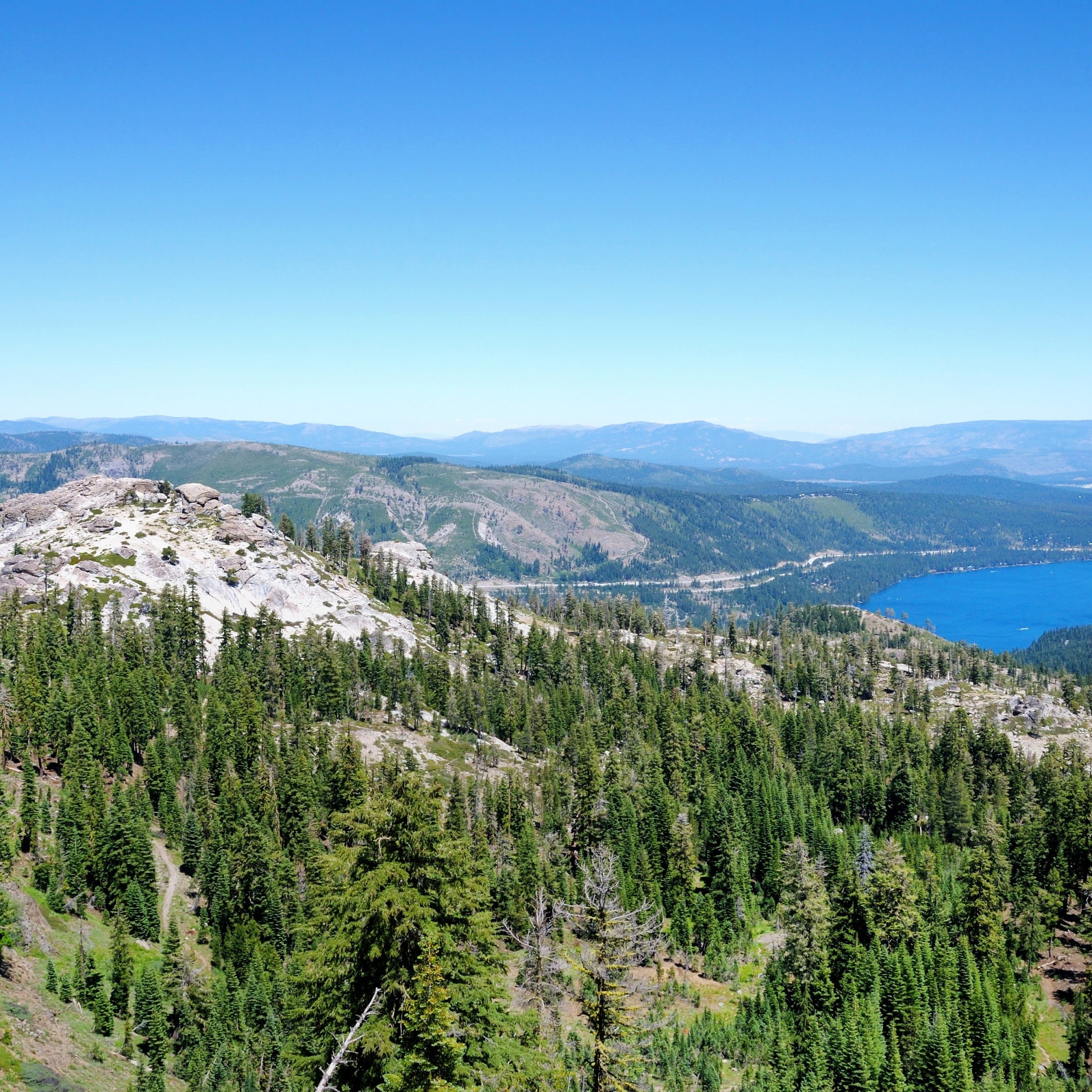 The Judah Loop Trail is the best hiking trail on Donner Summit — about 4.5 miles with 1000' elevation gain.
A moderate 12 mile point-to-point trail located near Soda Springs for hiking, trail running, and mountain biking.
6.6 mile out and back hiking trail located near Norden that features a lake and is rated as difficult.